Building description
FOUNDATION
Strip foundation
FACADE
Rendered, partially facade panel and timber cladding
EXTERIOR WALLS
Concrete-filled hollow blocks and expanded clay blocks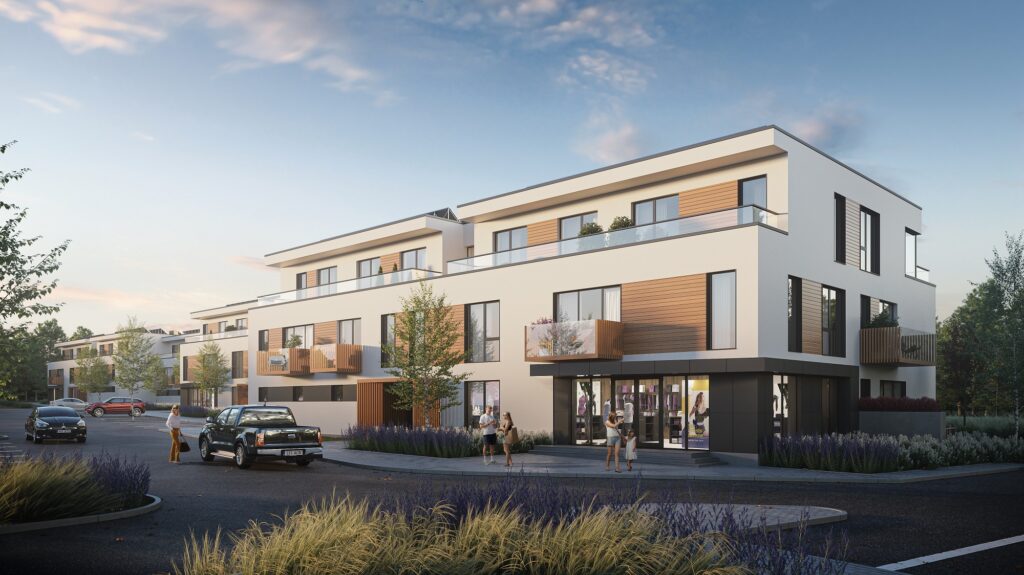 APARTMENT DIVIDING WALLS
Concrete-filled hollow blocks
APARTMENT INTERIOR WALLS
Plasterboard on steel frame
PARTITION CEILINGS
Reinforced concrete hollow block partition ceilings. Ceiling height: ground floor 2.73 m, second floor 2.75 m, third floor 2.63 m. The maximum height of the suspended ceilings depends on the communications, but is no less than 2.3 m.
ROOF
Reinforced concrete hollow block, insulation, PVC or SBS roll roofing
BALCONIES AND TERRACES
The floor of the balconies is covered with roll flooring (PVC or SBS), terrace boards are not installed on balconies (except ground floor terraces). Balcony railings are of glass and wood.
WINDOWS
Triple-glazed plastic windows
ENERGY EFFICIENCY
Class A energy efficiency, solar panels on the roof.
HEATING SYSTEM
Gas heating, in apartments room-controlled water underfloor heating. Radiators in public spaces and stairwells.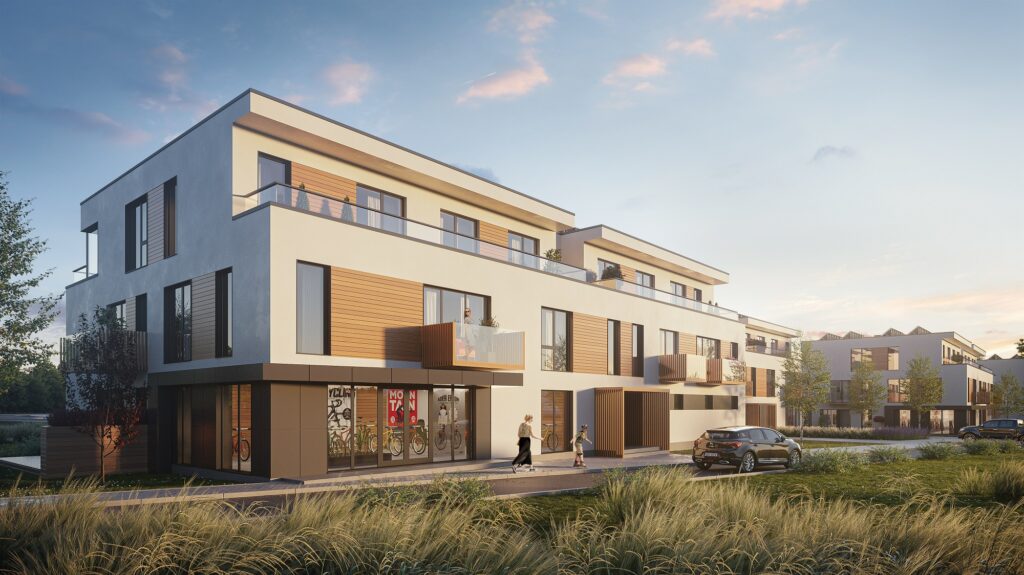 VENTILATION
Energy efficient heat recovery forced ventilation
WATER AND SEWAGE
Central potable water and sewage, remotely water meters
ELECTRICITY AND WEAK CURRENT
Electrical installation and data communication system wiring is based on the apartment plan, the electrical and weak current switchboard is in the apartment's wardrobe, the electricity meters are remotely read, data communication is transmitted to the apartment's weak current switchboard via optic cable, and via a CAT cable within the apartment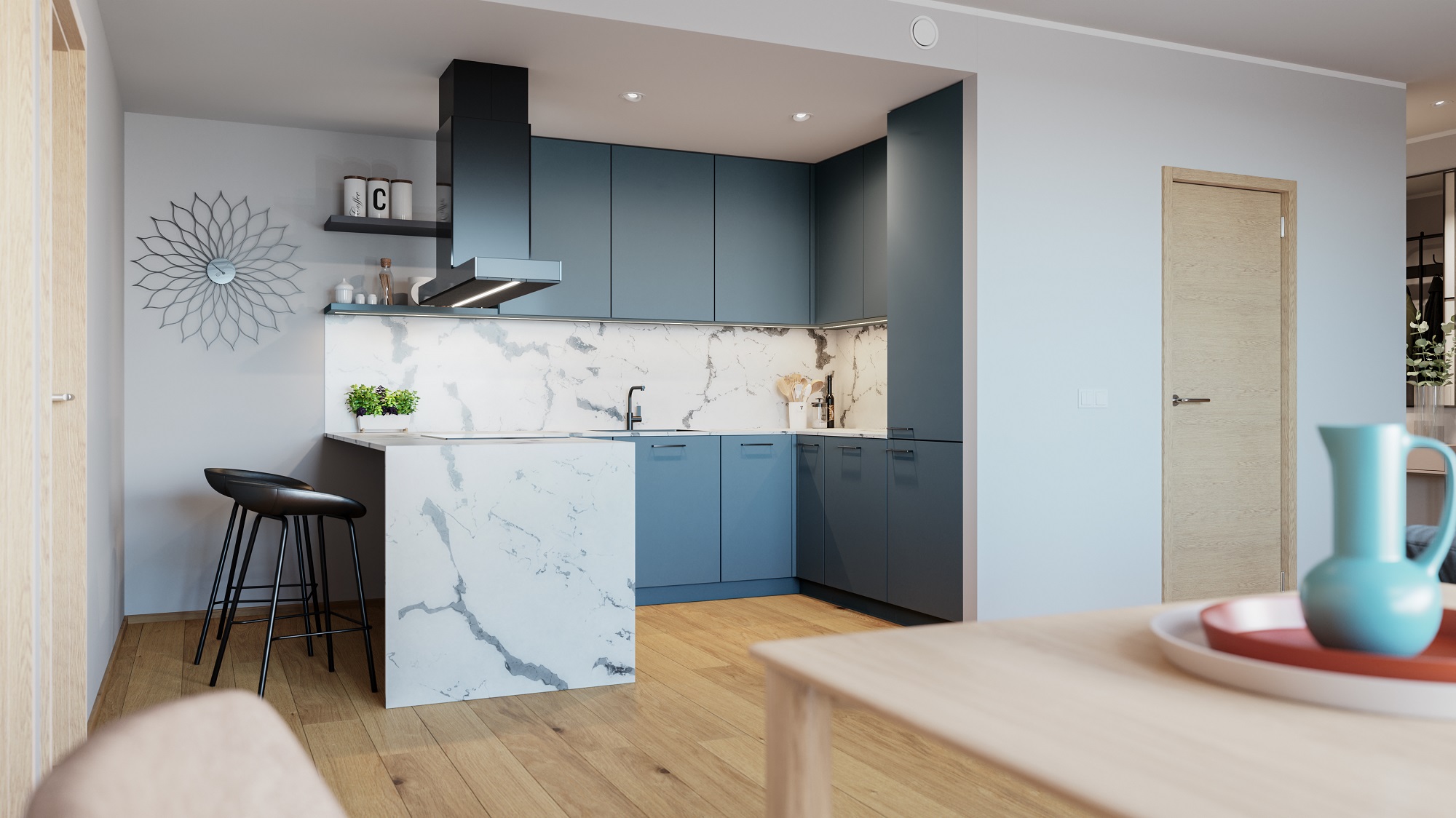 *The images used on the homepage are illustrative and may differ from the final developed living environment.